Sioux Falls Drywall Contractor specializing in Drywall Installation and Drywall Repair in Sioux Falls.
3305 N Reppert Ave
Sioux Falls, SD 57107
605-360-5454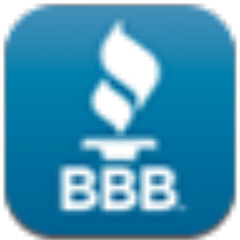 WE DO IT ALL!
Cracks & Drywall Holes
Water Leaks & Water Damage
Wall & Ceiling Damage repaired
Sanding, Taping, Patching & Texturing
Pre-Prime Painting
Drywall Installation in Sioux Falls
At Maxwell Drywall in Sioux Falls, drywall installation is our area of expertise. With over 40 years of experience in drywall installation and repair, Maxwell Drywall has become a trusted leader in drywall installation in Sioux Falls. Maxwell Drywall uses only premium materials for both residential and commercial Sioux Falls drywall installation projects. Our technicians are highly trained in modern drywall installation techniques and we always guarantee 100% customer satisfaction.
At Maxwell Drywall, we pride ourselves on superior craftsmanship, precise drywall installation, and exceptional customer service. We are an experienced Sioux Falls drywall installer that cares about quality and knows how to get the job done right.
Our expert sheetrock installers specialize in complex drywall installation for walls, ceilings, closets and any space needing drywall and sheetrock. While many drywall companies limit their service to only installing drywall, we provide you with a variety of professional services ranging from drywall ceiling installation to drywall hanging, texturing, repair, and pre prime painting.
Properly installing drywall in your home and business is a job that requires extensive knowledge, careful craftsmanship, and the right tools and building materials. We take the time to install drywall in Sioux Falls that is built to last. We use high quality mold resistant drywall, compound and materials to ensure a lasting finish. You can count on Maxwell to live up the highest quality standards in every drywall installation we do.
Drywall Repair in Sioux Falls
Are you in need of drywall repair in Sioux Falls, SD? Have you been putting off needed drywall repair work in your home or business because you don't know who to call? If you're looking for experienced professional dry wall repair in Sioux Falls, contact Maxwell Drywall for all your repair needs. With 40 years of experience repairing drywall, you can depend on the professionals at Maxwell Drywall to get the job done right every time.
Some common drywall repairs are holes, dings, dents, water damage, cracks and sagging ceiling boards. Many people will attempt to complete drywall repairs on their own. As many homeowners have discovered, repairing drywall is not as easy as it may look. To properly repair drywall cracks, holes, and other types of damage, call in a professional dry wall repair craftsman. We will make sure to thoroughly inspect the damaged area and remove any damaged material before we begin any repairs.
The mold resistant drywall we use, quality joint compound we apply, and other professional materials we use help ensure your repairs will last for many years to come. Whether you need residential or commercial Sioux Falls drywall repair services, we have the tools, equipment, and expertise to restore your walls and ceilings to perfect condition.
Drywall Finishing and Drywall Texturing
Maxwell Drywall's commitment to providing superior craftsmanship and customer service is evident in throughout our drywall process. Our techniques for sanding, taping, painting and texturing drywall are based on 40 years of drywall experience and staying current on modern techniques and materials. We are Sioux Falls drywall experts for new construction, additions and remodels for homes and businesses.
Professional drywall finishing in Sioux Falls requires experience to properly mud, tape, sand, and texture drywall. Our crew's attention to detail and the use of high quality materials ensure your walls and ceiling will look great and last for many years to come. We take the time to make sure our mudding and taping is properly installed so there will be no bubbling, cracking or loosening over time. Our crew pays attention to the details to make sure the entire surface is properly sanded before we apply a pre-prime painting. We apply a pre-prime painting to seal in the new mudding and taping as well as create the perfect surface to apply the desired texture. There are several choices of texturing options to create the exact look our customers are looking for. Our attention to detail as your Sioux Falls drywall finishing contractor ensures your home or business with look great for many years to come.
Drywall ceiling Repair and Finish
There are many of reasons why drywall ceiling repair in Sioux Falls is necessary for homes and businesses. Some of the most popular reasons include water leaks, water damage, moisture, cracks, holes or previous mistakes. All these repairs have one thing in common, it is important to have a professional drywall contractor in Sioux Falls come inspect the damage and fix the repairs properly. Time and time again we actually are called to correct the repair of an amateur. We gladly accept both residential and commercial ceiling repair jobs, and are equipped with lifts, stilts and other specialized equipment necessary for all ceiling repairs.
Popcorn ceilings are a common finish to flat and smooth ceilings. Popcorn ceilings create a noticeable texture to the ceiling that can enhance the appearance in a home or business. We are experts in drywall texture for ceilings. We work with you to create the perfect popcorn ceiling or textured look that is perfect for your space. Our Sioux Falls professional drywall crews can repair popcorn ceilings, remove popcorn ceilings or create your own textured look to compliment your space.